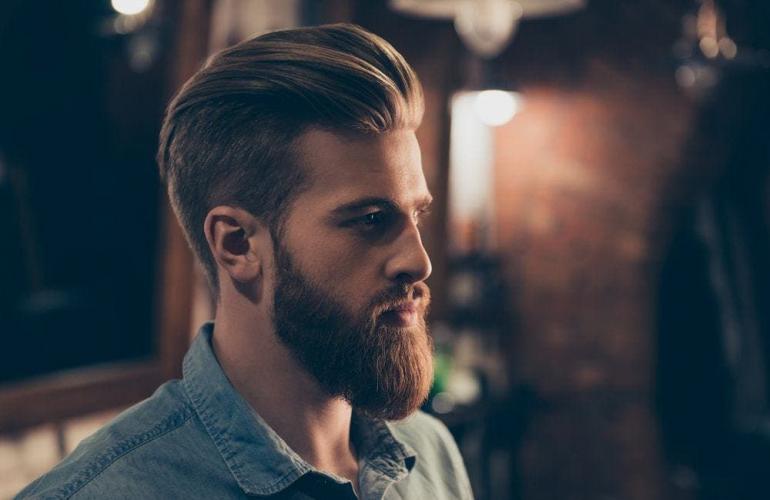 A Detailed Guide to Beard and Mustache Coloring!
For many men, a beard and mustache are winning weapons to attract individuals and make a long-lasting impression on people nearby. However, not all men are born with thick, dark beards. Most often, the beard's color can be several shades lighter than the hair on the head. We advise you to visit the top men's salon in Qatar, Shop, which is owned and operated by us.Our experts will take care of everything in a proper sequence and color your beard and mustache. Dyeing will help balance the shades of hair on the face and head, eliminate the appearance of grey hair, give the color of the beard depth and attractiveness,
Should I Dye My Beard And Mustache?
Previously, it was believed that painting a beard and mustache was far from a man's destiny; it is not common for a man to use cosmetics and procedures. However, fashion has taken a big step forward, helping many men acquire thick, long, and bright beards and mustaches. The problem, where the beard's color differs significantly from the shade of the hair on the head, can now be solved within 5–15 minutes.
Men need to dye their beards, mustaches, and sideburns if they have grey hair, a dull shade of hair, and the shade of the beard is uneven due to genetic characteristics. Only an even and deep tone of facial hair will give it a win-win appearance.
How Long Does The Beard And Mustache Dyes Last?
The service life of the coloring pigments in paint used by a man can be drastically different. It all depends on the type of color, its origin and composition, the characteristics of the skin, and the structure of the hair on the beard. We use good colors that can last at least 30 days.
We prefer natural-color compositions if a man has overly sensitive and allergy-prone skin. If the skin usually reacts enough to beard dyes, in this case, it will be enough to have high-quality coloring and dyeing procedures once a month.
Can You Color Beards and Mustache With Hair Color?
Many often ask whether it is possible to color a beard with hair dye. You should not do this because the composition contains aggressive chemical elements such as hydrogen peroxide and ammonia. If you apply such a composition to your face, a man can get by with irritation and can get a severe skin burn.
Ordinary hair color can not only drastically alter the color of the hair on the beard and mustache, but it can also dye the skin on the face. The result is an even more awkward and comical image. You need to understand that the oxidizing agents in the composition are highly aggressive to thin and sensitive skin, located just in the area of the oral cavity. The hair grows with a completely different structure on a man's beard than on the head. As a result, men's standard hair colors can harm the skin on their faces and should not be used on thick and coarse beard hair or colored in varying shades.
Advantages of Beard and Mustache Coloring.
High-quality colors help to hide premature grey hairs in the hairs of the beard, as well as a discrepancy between the shade of the beard and the shade of the hair on the head. For many men, a colored beard and mustache before and after drastically change the appearance, giving the face youthfulness and freshness. Classic Men's Barber Shop in Qatar is always happy to help you in all possible manners. So book an appointment with us today and get your beard and mustache colored.
Expert Advice
Experts do not advise dyeing a beard black for men with fair skin. In addition, a dark, rich beard will look ridiculous if it is long and thick. On the other hand, black is appropriate for short aesthetic beard forms, such as a goatee or chinstrap. But a Viking beard or a shovel accepts only natural shades.
Many men are embarrassed by their grey hair and its color, but today the fashion for a silver beard is spreading exponentially. But finding a color that will dye the beard grey will be challenging. So contact us at the Professional Barber Shop in Qatar for beard and mustache coloring. Our experts will take care of everything and emphasize that the shade of the beard should not differ from the shade of the hair on the head by more than one tone.
Initially, men who have never colored their beards but want a change should contact us at Classic Men Barber Shop in Qatar to dye their mustaches and beards with suitable natural colors. We can choose the right shade and color for beard and mustache coloring by trial and error. Call us for more information and to book your appointment conveniently.