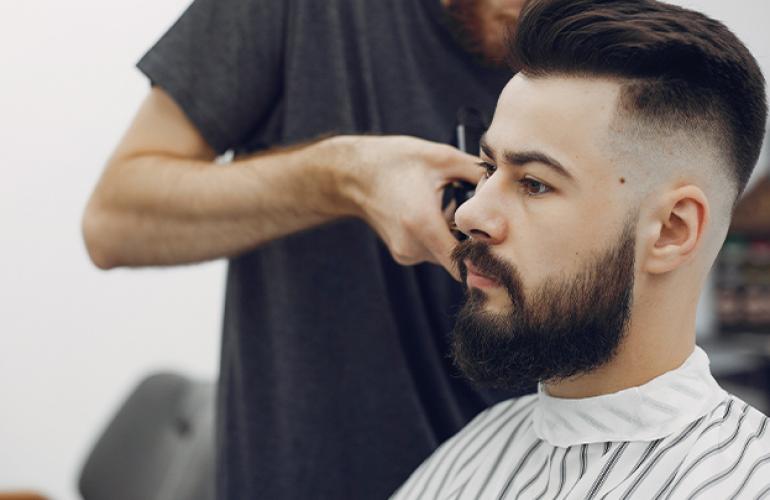 Best Hairstyle for Men
Gone are the days when men did not pay proper attention to hairstyling.They would just go to the nearest salon center and get a haircut without considering their look and style. Now modern men are pretty concerned about how they look and their appearance. Hairstylists working with our salon center in Qatar let people have a dream hairstyle. You must visit our salon center to get your favorite haircut. Let's have a look at the best hairstyle for men in 2022.
● Stylish Quiff
It is a fashionable hairstyle that is light and loved by many men. Our specialist hairdresser cuts hair short towards the back of the head. This haircut will make you look great and appealing if you have thin hair. Students and schoolchildren are crazy about such hairstyles.
● Wet Hair Effect
Individuals with thick and coarse hair often take this haircut. You must have noticed that after taking a shower or swimming in the sea, the effect of wet hair looks very appealing and attracts a girl's attention.Visit our center to get a haircut, lift the front part of the hair, use the gel, and comb it. It will make your image more shining and attractive.
● Army Haircut
A large number of individuals are crazy about Army haircuts. It can emphasize your character and self-confidence.Our hairdressers will cut your hair short with sharp and clear geometric lines in this haircut.It will frame your face beautifully and make you look stunning.This hairstyle is suitable for individuals who live an active and eventful life. It is always easier to take care of such hairstyles.
● Ultra Short Haircut
Many ordinary individuals and office-going professors approach us for an ultra-short haircut. If you want to expose your facial features, get an ultra-short haircut. This haircut suits the image of individuals with round faces. Our hairstylists will cut the hair short and make you look dashing.