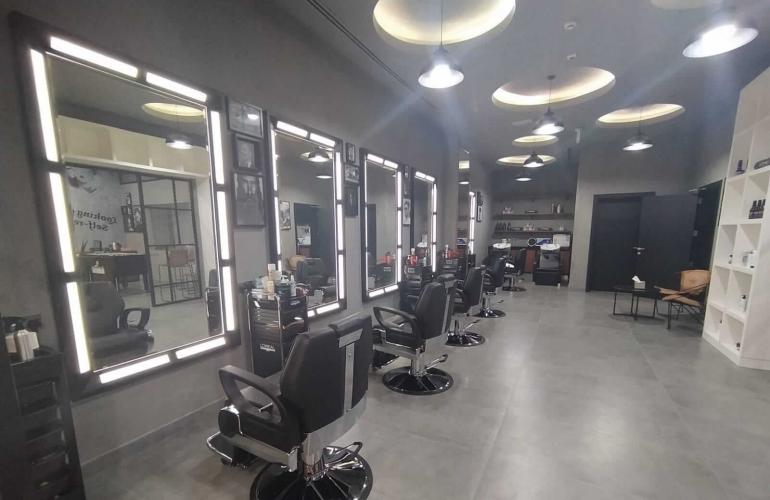 Top 5 Best Barber Shops or Salons in Qatar
All men like to look smart and maintain a decent appearance every day.Therefore, they need to get their haircut and take advantage of other methods that can help keep a good impression: hair coloring, bleaching, etc.If you live in Qatar and are looking for the best barbershops, our list will help you. We have included the best salon centers in this country, famous for offering high-quality hair cutting and grooming services. Let's get started.
1.Le coiffeur.salon
It is one of Qatar's most popular and highly appreciated service centers.Many men visit it every day for haircuts,coloring,facial treatment, grooming, and other related services. The best thing about this salon center is that they have a team of highly skilled and experienced hair care specialists who give you high-quality services at your request.
So if you don't know which hairstyle suits your personality, don't get worried. They will analyze your personality and cut your hair accordingly. Excellent sitting management, a comfortable environment, professional staff, and high-quality service make this salon center popular. You can book your appointment online by visiting its website. Currently, it is offering a 50% discount on air cutting services.
2.Four Seasons Barbershop
Four seasons barbershop deserves your attention if you are looking for a superior quality barber shop in Qatar. It has earned a reputation for providing high-quality hair cutting services. Hairdressers working with the salon have tremendous experience in this profession and can cut your hair in any style. In addition, you can get all-inclusive hair care services at Four seasons barbershop.
3. Hive Saloon Doha
It is a classical hair care center for men in Doha, Qatar, which has won the heart of many individuals by providing them excellent services at affordable prices. When you reach this salon center, you don't have to wait too long to get the requested hair care services.They always use chemically treated equipment, better quality hair care products, and a standard technique to provide excellent hair care services.
4. Looks Salon
The salon deserves your attention if you need all-inclusive hair care services at affordable prices without compromising the quality. You can get hair cutting, coloring, trimming, beard cutting and maintenance, facial, massage, and nail care services here. In addition, you can book your appointment online and get the requested services at a time that is convenient for you.
We all need hair cutting services to maintain our look and appearance. These are the top 5 barber shops in Qatar. I love Le Coiffeur Salon. They offer high-quality services at affordable prices without requiring me to wait for a long time.