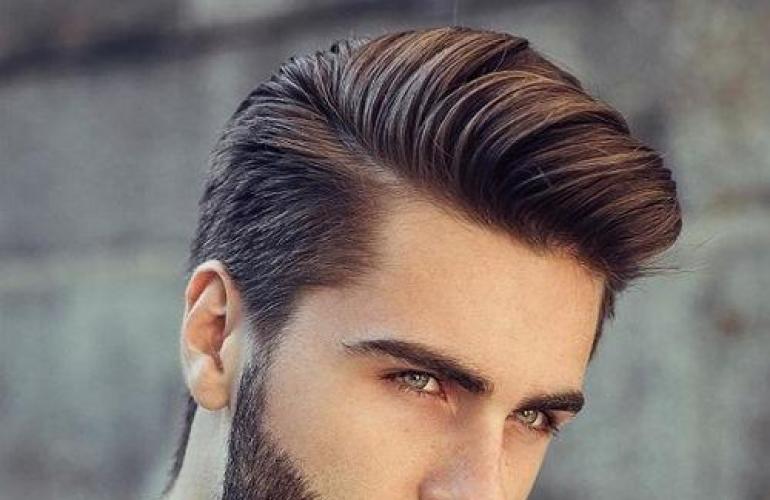 Celebrity-Inspired Haircuts: Get the Star Treatment at Our Salon center in Qatar
If you've ever wished to have the glamorous looks of your favorite celebrities, now is the perfect time to make it a reality! Our salon center in Qatar is ready to provide you with the star treatment you deserve, offering a range of celebrity-inspired haircuts that will have you feeling like a Hollywood star. With our team of skilled hairstylists and a keen eye for the latest trends, we're here to help you transform your hair into a red-carpet-worthy style. Visit our top Men's Salon Shop in Qatar and let us take you on a journey of celebrity-inspired beauty.
● Expert Stylists with a Passion for Celebrity Trends
At our salon center, we pride ourselves on having a team of highly skilled and experienced hairstylists who are passionate about their craft. They stay up-to-date with celebrity trends and are well-versed in creating the perfect haircut to match your desired look. Our hair stylists will work closely to bring your vision to life.
● Customized Consultations for Personalized Results
We understand that everyone has unique hair types, face shapes, and personal preferences. That's why our salon center offers personalized consultations to ensure that you receive a haircut that suits you perfectly. During the consultation, our stylists will assess your hair's condition and texture, listen to your inspirations, and provide expert advice on which celebrity-inspired haircut will enhance your features and reflect your personality. A tailored approach is the key to achieving stunning results.
● Embrace Versatility with Celebrity-Inspired Haircuts
One of the significant aspects of celebrity-inspired haircuts is their versatility. Whether seeking a chic and sophisticated look for a formal event or a casual and effortless style for everyday wear, our salon center has got you covered. From short and sassy pixie cuts to flowing layers and trendy bobs, our expert hairstylists will guide you in choosing a haircut that will make heads turn wherever you go. Feel confident you can quickly adapt your celebrity-inspired haircut to suit any occasion.
● We Redefine Your Style and Boost Your Confidence
Getting a celebrity-inspired haircut is more than just a change in appearance; it's an opportunity to redefine your style and boost your confidence. When you leave our salon center, you'll feel like a star, ready to conquer the world with your newfound glamour. The right haircut can transform your look and inspire and empower you. With our expertise and dedication to customer satisfaction, we guarantee a hair transformation that will make you shine like an actual celebrity.
At our salon center in Qatar, we invite you to experience the star treatment and embrace the allure of celebrity-inspired haircuts. With our expert stylists, personalized consultations, high-quality products, and versatile haircut options, we are dedicated to helping you achieve the glamorous look you've always desired. Step into our salon, sit back and let us take care of your hair transformation journey. Get ready to unleash your inner celebrity and make a statement wherever you go!