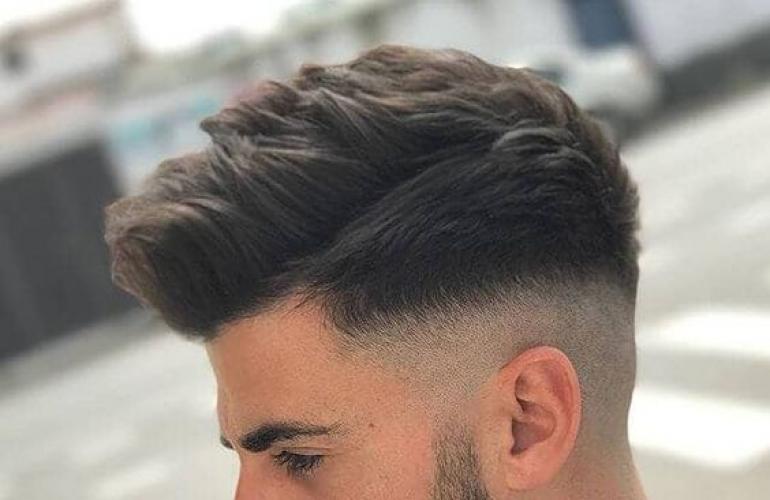 Best Hairstyle for Men in Qatar 2023
Modern men in Qatar care for their appearance and correctly pay attention to their hair. However, always keep in mind that the fashion for men's haircuts is changing fast as they look for new hairstyling options. Do you live in Qatar and want to have a perfect hairstyle? Then, visit our classic men's barber shop in Qatar for haircutting and styling. Our hairdressers will implement the desired hairstyle, making you stand out.
● Caesar Haircut
This hairstyle is quite popular among a large number of individuals in Qatar. It is suitable for men with straight or curly hair. It is ideal for all hair types, and the blunt front cut visually hides the emerging bald patches near the forehead. This hairstyle complements the fashionable image of a successful, self-confident man. Our hairstylists bleach your hair because it adds texture for a trendy haircut.
● Half Box
The most relevant haircuts for short hair length are the half-box and the Canadian. A half-box is a boxing army haircut when the back of the head and temples are cut very short, and the hair at the top is left longer (about 4 cm). The half-box is characterized by a less noticeable transition between the temples and the upper part of the head. The hairstyle looks youthful and allows you to experiment with fashionable styling. It suits men who do not want to spend less time and effort styling.
● K-pop
Visit our Classic Men's Barber Shop in Qatar for K-pop hairstyles. To create the desired shape, the hair on the crown is cut in a smooth line in a circle, and the strands on the back of the head and temples are shortened or shaved off with a machine. This hairstyle rejuvenates and makes the appearance more exciting and spectacular. In addition, the haircut suits owners of thick, straight hair, correct a narrow forehead and hides emerging bald patches.
● Mallet Haircut
The retro mullet suits business people and courageous personalities. It is made for short, medium, and long hair. In addition, the mullet is suitable for a full round or square face, as the elongated strands on the sides visually stretch the shape, making it look like an oval. Men's mullet hairstyles are combined with a clean-shaven face and a mustache or beard.
Men's hairstyle is the basis of their image and guarantees impeccability. Therefore, when choosing a new haircut, it is essential to consider not only fashion trends but also your style of clothing, appearance features, hair structure, preferences, and professional activities.
We have plenty of options regarding the best hairstyle for men in Qatar in 2023. So book your appointment today and visit our salon center for your favorite haircuts.