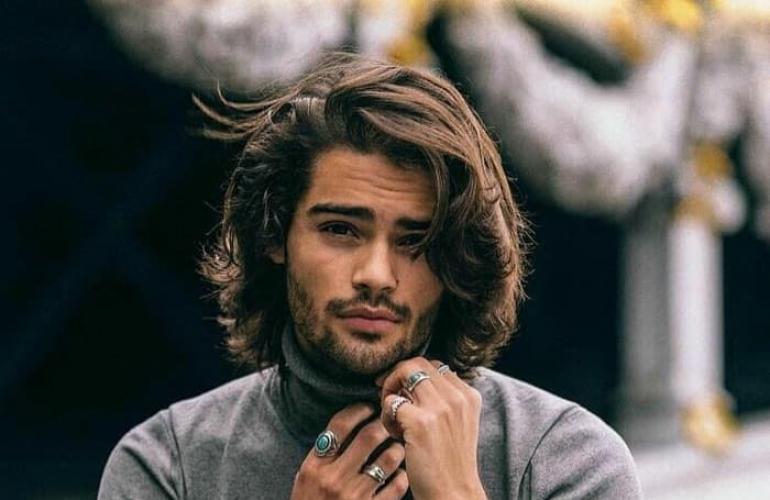 The Best Long Hairstyles For Men: Choose From Our Selection!
Many still think that long hair is an indispensable "attribute" only for surfers, rockers, and skateboarders. However, despite all the prejudices, long men's hairstyles are becoming popular among many men in Qatar. Properly selected long hairstyles make the male image more charismatic and courageous.
Do you also want to choose a long hairstyle but need help deciding because of the availability of so many styling options? Don't worry; visit the Best Barbershop in Qatar, which we own and manage. Our hairstylists will choose the best long hairstyles to complement your image and stand out from the crowd. In addition, we have selected some of the best long hairstyles for men in 2023.
● Man Bun
In Qatar, numerous men have embraced the man bun hairstyle because of its growing popularity and versatility. It involves pulling long hair back and tying it into a bun at the top or back of the head. The hair is usually pulled back from the face and tied into a knot or bun using an elastic band or bind to achieve a man bun.
The bun can be placed at the top of the head or the back, and the hair can be styled in different ways, such as slicked back or loose and messy. Maintaining a man bun requires regular trimming and conditioning to keep the hair healthy and prevent split ends. It may also need styling products such as hair wax or gel to keep the hair in place. Regularly visit our top salon shops in Qatar for easy maintenance of this hairstyle.
● Ponytail
The ponytail hairstyle is a versatile one that is becoming more popular among modern men in Qatar. Our hairstylists gather the hair at the head's crown or neck's nape and secure it with a hair tie or elastic band. Depending on your preferences, our hairstylists can implement different types of ponytail hairstyles, including a high ponytail, a low ponytail, a side ponytail, a braided ponytail, and a messy ponytail. Ponytail hairstyles can be done on any hair length, but longer hair is ideal for creating a complete and voluminous ponytail. This hairstyle is suitable for different occasions, both casual and formal. Visit our salon center regularly to have this hairstyle and maintain it.
● Cascade
The cascade hairstyle, also called the waterfall hairstyle, is a type of layered haircut with long layers that appear to "cascade" down the back. It is typically longer in the back and shorter in the front, with the layers starting around the chin area and gradually getting longer toward the back. Our hairstylists can customize the length of the layers to suit the individual's face shape and hair texture. It adds movement and dimension to the hair and is suitable for anyone looking for a low-maintenance style.
Visit our salon center today for haircuts and grooming! Book your appointment now with us!