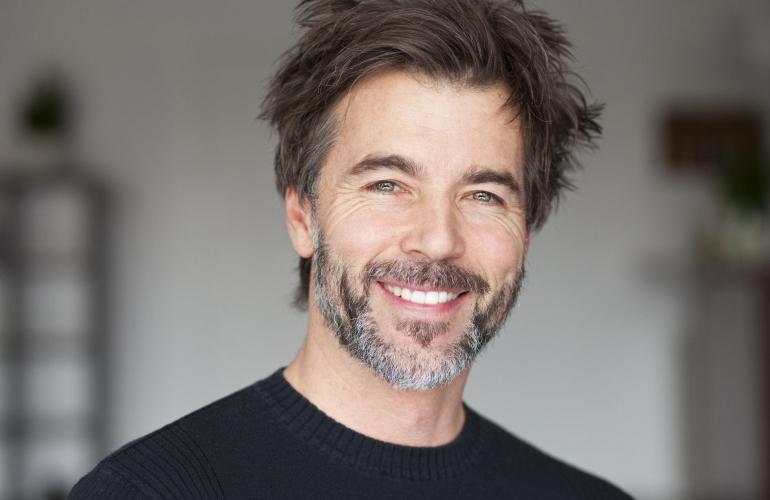 Perfect Haircuts For Men Over 40
Until recently, haircuts for men over 40 were limited to just a few varieties, but the list has expanded significantly under the influence of fashion trends. Today, men aged 40 or more can express themselves and show original taste without suffering consequences for their image. However, it is essential for them that their haircuts match their character, lifestyle, general style, and appearance.
However, choosing the perfect hairstyle for people over 40 can be a daunting task, especially if the hair is starting to turn gray. Therefore, we have collected a few ideal hairstyles. Depending on the shape and texture of your hair, they will suit you. We own and operate a top men's salon shop in Qatar. Our hairstylists can create any hairstyle you desire.
● Grunge
The image of men over 40 is an investment. The point of choosing a hairstyle is more relevant than ever for such a period in life. If a man strives to look fresh and young, his appearance and clothing style should correspond to this; our stylists recommend choosing grunge haircuts. It helps emphasize the eccentricity of a man. They will decorate the grunge style with a haircut of any length and density. They lift your hair or tousle it to the sides, fixing it with a styling agent.
● Sports Haircuts
Sports haircuts have several advantageous features: they are easy to care for and perform, do not interfere with a man, and fit into any clothing style and age, emphasizing only masculine facial features. The most popular short haircuts that match the type of sport are boxing and semi-boxing, military haircuts, regular haircuts for a typewriter with one or more nozzles, zero haircuts, hedgehog, tennis, playground, beaver, etc.
● Classic
Precise geometric shapes and lines, short and medium hair lengths, and the possibility of different styling options distinguish strict classic haircuts. They frequently necessitate shortened temporal zones and the back of the head, as well as slightly longer strands at the crown.
Please Keep In Mind That We Choose Hairstyles Based On The Shape of The Face.
Sports haircuts are advised for those men who prefer an active lifestyle without having time for styling and constant correction of shapes. Such options look great on men with oval and round face shapes. Classic men's haircuts have been popular for over 40 years and are appropriate for any head shape, as many models perfectly correct appearance features while concealing flaws.
Grunge haircuts are usually casual and often recommended for men with luxurious or curly hair. Any haircut with elongated strands can be styled in this style; it is enough to make a tousled and disheveled style to emphasize the best features of your appearance. Such hairstyles suit oval, thin, elongated, square, and diamond-shaped faces.