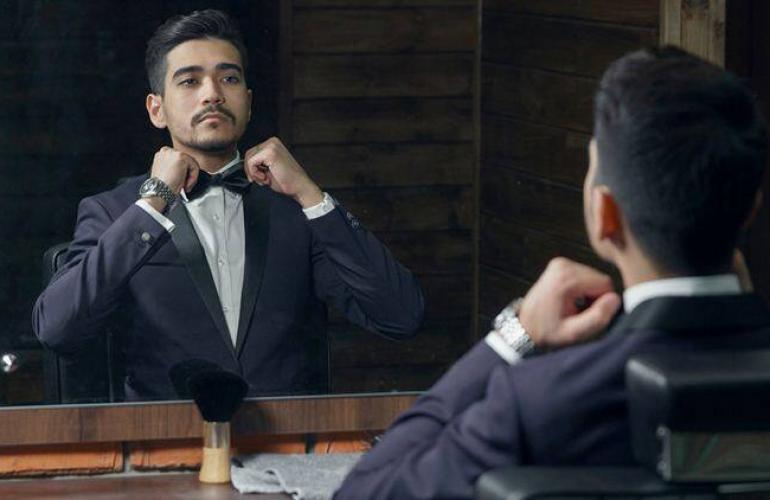 Pre-Wedding Hair Grooming Checklist For Men!
Men need to look young and smart before marriage. Personal appearance is a matter of individual choice and preference, but the groom must be the center of attraction for all those participating in the marriage. As a wedding is often considered one of the most critical events in a person's life, people always want to look their best on this significant occasion.
It can contribute to their overall happiness and confidence in the celebration. Therefore, we have prepared a pre-wedding hair grooming checklist for men. In addition, we have the best salon shops in Qatar, attracting the attention of men looking for haircutting, grooming, and coloring services.
● Book Your Appointment With us & Get A Haircut.
On the wedding day, the groom must look attractive and well-managed. His hair plays an active role in forming a good appearance. Therefore, you must book an appointment with us in a few steps and get your favorite haircut about 2-3 weeks before the wedding to ensure that your hair is well-groomed and looks fresh on the day. The hairdressers working with us have several years of experience cutting and implementing hairstyles. As per your preference, our hairstylists will cut your hair and implement the desired hairstyle. It will help you look appealing and attractive during your wedding.
● Free Style Consultation
We have a vast selection of hairstyles for wedding occasions. However, if you're unsure about the best hairstyle for your face shape and hair type, consider getting a style consultation from a professional hairstylist. He will help you in this regard, enabling you to choose the best hairstyle.
● Head Spa
A head spa, also known as a scalp treatment, is a type of hair care service that aims to improve the health and appearance of the scalp and hair. It improves scalp health by deeply cleansing the scalp, which helps remove any buildup of oil, dirt, and dandruff. This can help improve the overall health of the scalp and prevent hair from falling. Ask for this service from us to get a deep cleansing and conditioning treatment for your scalp and hair.
● Beard Trimming
Before marriage, don't forget to get beard-trimming services from us. It helps to maintain hygiene by removing dead skin cells, dirt, and bacteria that can accumulate in the beard. A well-trimmed beard can enhance your appearance and give you a more polished and sophisticated look. Trimming your beard regularly can prevent skin irritation and itching when hair becomes too long and unruly. A well-groomed beard can boost your confidence and self-esteem, making you more attractive and appealing.
● Consider Haircoloring Before Marriage
Many people choose to color their hair before their wedding as a form of self-expression or to enhance their overall appearance on their special day. For example, someone may want to cover grey hair or change their hair color to match the color scheme of their wedding attire. In such cases, hair coloring can be a fun and exciting way to help individuals feel confident and beautiful on their wedding day.
Ultimately, the importance of hair coloring before marriage is subjective and depends on the individual's preferences and needs. Contact us for haircutting and colouring services today. We provide haircuts for men in Qatar at affordable prices.
You must never forget that the key to looking your best on your wedding day is to be well-groomed and confident in your appearance. By following this pre-wedding hair grooming checklist, you can ensure that your hair looks its best for your big day.