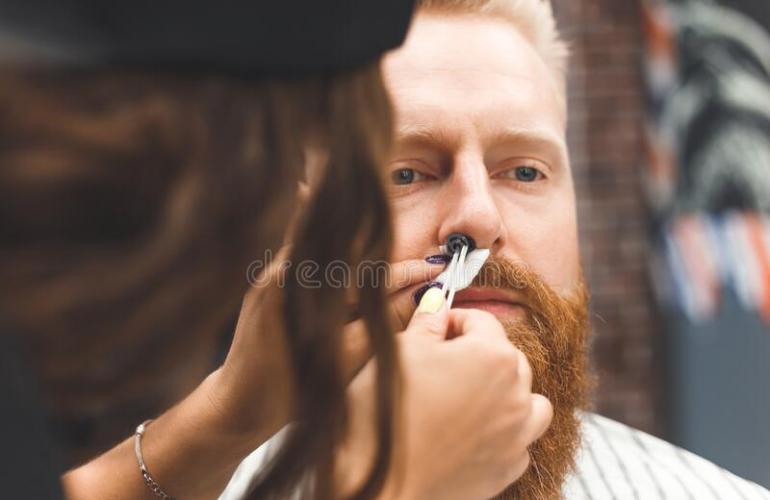 Book Your Appointment Now For Nose Waxing Services!
Each person has hair growing on the inner surface of the nostrils, protecting the respiratory organs from the penetration of small particles of debris, dust, and other dangerous suspended substances into them. Nose hair filters the air, which ensures the normal functioning of the lungs, preventing mechanical damage, poisoning, blockage, and other possible troubles.
And although the cilia that cover the mucous membranes of the olfactory organ play an important role, they sometimes spoil the aesthetic perception of appearance. Therefore, men try to get rid of them by all available means, including using nose-waxing services. Let's learn more about this procedure and how it benefits individuals.
A Brief Introduction To Nose Waxing
Nose waxing is a cosmetic procedure that involves removing unwanted hair from the inside of the nose. The procedure can be done using warm wax or cold wax, and it typically takes just a few minutes to complete.
It's important to keep in mind that nose waxing can be uncomfortable, and there is a risk of irritation or infection. If you're considering having your nose waxed, it's a good idea to book an appointment with us. It will cost you only QAR 20. We own and operate the "Best Salon Shops in Qatar" and maintain a team of experts that perform this job with absolute perfection. Once you get nose-waxing services from us, their effect is likely to last for 30 days.
Features of the Nose Waxing Conducted By Our Experts
Many people prefer our nose-waxing services due to the fact that the hair grows slowly. We use a special wax to perform the job. It is available in the form of solid granules, tablets, and cassettes; it can be solid, liquid, green and sugar. When working with the inner surfaces of the nose, we choose the granular version, which becomes fusible at +37 degrees. It allows us to cope with unruly hair.
Precautionary Measures Used By us
While performing nose waxing at home, we never heat the wax above the desired temperature. In addition, our experts take care of the nasal mucosa after hair removal. They treat surfaces with chlorhexidine, furacilin, or miramistin to avoid irritation and other inflammatory processes. We do not use products containing alcohol or peroxide, as they dry the shells and cause tingling. In the absence of the required pharmaceutical products, the best way to soothe and disinfect micro-wounds is to rinse the nose with a decoction of celandine, chamomile, or calendula. We drip fresh aloe juice into your nose.
Call us at +974 4436 9754 or +974 7064 4011 for more information, book an appointment, and receive waxing services provided by our experts!