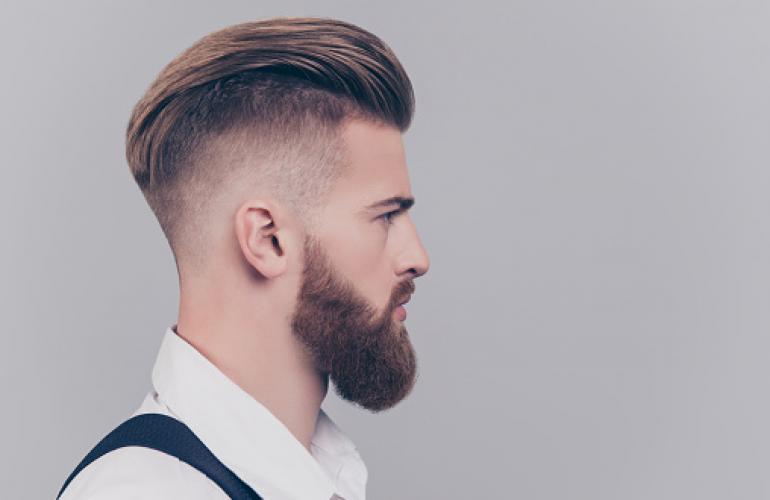 Popular Haircuts For Corporate Employees 2022-2023

Men's business hairstyle is one of the most common haircuts necessary to create a solid image of a strict and confident man and meet the requirements of an official business style.The number of different styling options, haircuts, and hairstyles that fit it is increasing yearly. Let's look at trending haircuts for corporate Employees and business people in 2022- 2023.
Features of Business Style Hairstyle
What features does the hairstyle of a business person have? Of course, it should emphasize the solidity of a man, hide the shortcomings of his appearance and meet the company's requirements, but are these points enough?
Remember that the most important thing is to create a strict, neat, and collected look that will allow you to make deals and make a good impression on your interlocutors, both during conferences and colloquiums and simple internal meetings.
So, a business men's hairstyle should:
● Match three-piece suits.
● They do not have sloppy "strokes" and are easy to fit.
● Have an optimal length that can either be combed back or sideways so that you can have the opportunity to diversify your everyday style.
● Do not create a sloppy image that goes against the requirements of business style.
Popular Business Hairstyles: Our Recommendations
Box
It is the most common haircut for corporate employees and business people. It will be perfectly combined with costumes if we don't make the length not too short (at least 5 centimeters), and bangs-either quick or abandon it. Although a Box haircut should be chosen strictly, considering the features of appearance and hair color (blonds can create the effect of baldness), a successful choice of switching from one length to another will emphasize the masculinity and solidity of any employee.
Half-box
This option allows you to style your hair sideways or comb it back. Having the ability to create a new image will successfully affect your appearance and the desire to emphasize your personality. This men's haircut is suitable for lovers of smooth transitions.
Tennis
This men's haircut suits curly, curly, or hard hair owners. It will successfully emphasize individual characteristics and create a solid image that will look very good with three-piece suits and a strict dress code. It needs styling (bangs and tops) and unique fixing means.
Undercard
It is suitable for those who want to emphasize individuality but not get out of the business style. There are a lot of varieties of this haircut, with styling and a classic suit. The business haircut undercut needs styling and looks a little cheeky. Our hairdressers are experts in this art and can implement any hairstyle.
Quiff
This is an excellent business haircut with high bangs and shaved temples. Put long strands back, and make a parting – everything will successfully emphasize the severity and masculinity of your image.
Our hairstylists Notion About Corporate Employees Haircuts
Corporate haircut conjures up bright office spaces, desks with rows of computers, and that large class of employees traditionally called white-collar workers. This haircut is an excellent office option; therefore, it perfectly combines with the office style of clothing, meets the corporate dress code, and looks great with jackets and white shirts. A corporate haircut for men looks fashionable and neat, gives a well-groomed appearance to the hairstyle, and fits perfectly while being comfortable and elegant. Of course, a corporate haircut is not necessarily shown exclusively to office employees. However, it fits perfectly with such specifics and is very good with suits and other office items.
Visit our Salon centers today to get a perfect haircut 💇‍♂️ at affordable prices. Act now.