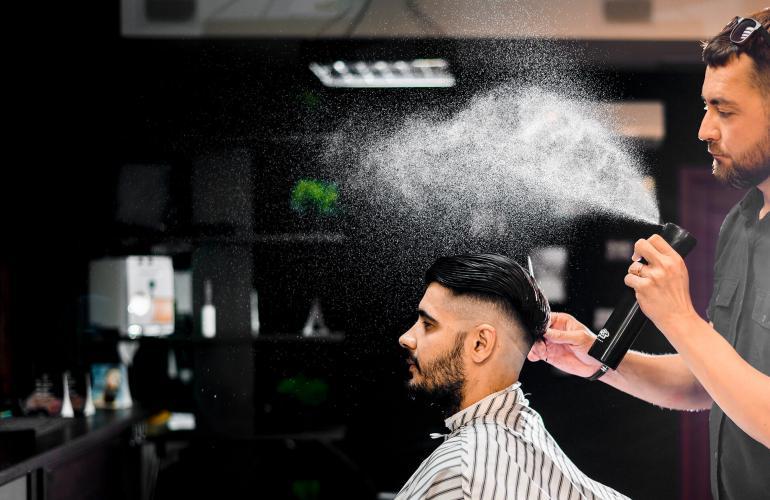 Haircut & Grooming in Qatar
Sometimes,you think you need to change your look and overall appearance.You get the haircut from any random barber,but you are not satisfied with the results and look.We recommend you visit our salon center to get haircut and grooming services at affordable prices. Here are some reasons why you need our haircut and grooming services.
● A Perfect Haircut Will Suit You Better.
If you don't get your haircut at the right time, you look unattractive and create a laughing stock for others.So before it's too late,visit our Salon center to get a perfect haircut and grooming service.Depending on your face structure and style requirements,our dresses will cut your hair perfectly and groom your personality with facial, hair coloring,bleaching, etc. We have lots of hairstyles and grooming packages that suit all individuals.
● We Help You Maintain A Creative Appearance.
Do you work in an office? Are you a school or college-going student?Do you want to get a perfect haircut and going services before marriage parties, events, and celebrations? If yes, visit our salon center as soon as possible and let us know what you want to look like? Our hairdresser will do everything possible to change your appearance as much as possible and make it look attractive.They can implement trendy hairstyles that match your personality, color your hair,apply gel to it, give you a facial treatment,etc.In addition, they will make all possible reports to change your look for particular events and celebrations.
● Good For The Hair's Health
We believe that regular haircuts, washing with good quality shampoo,and other hair care treatments are essential to keep your hair in good condition and maintain its original shine.
● Haircut And Grooming Don't Take More Time At Our Salon Centers.
Fortunately, we have a team of experts and highly experienced hairdressers who are always ready to offer you the requested services.So you don't have to waste too much time on haircut and grooming services. We manage our online and offline appointments so that customers get the requested haircut and grooming services in the shortest possible time.
So what are you waiting for? Visit our salon center today in Qatar and get an excellent quality haircut and grooming services.