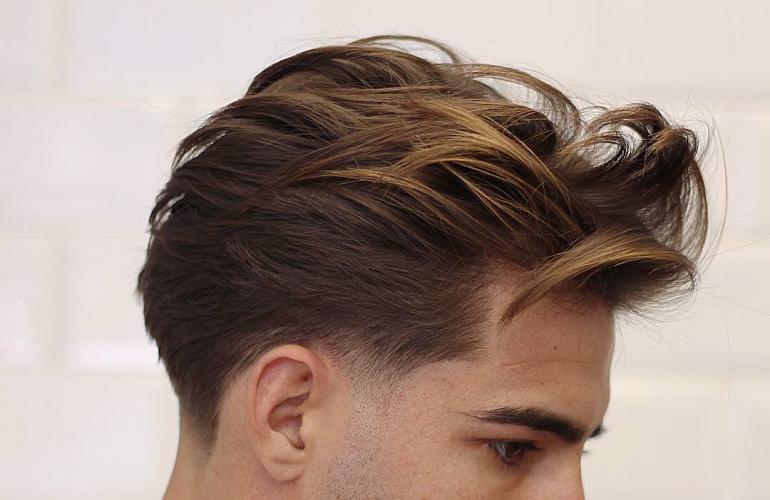 Fresh Cuts for Men: Discover the Perfect Haircuts for Yourself
When it comes to personal style, a haircut can make all the difference. A fresh, well-executed haircut can enhance your facial features, boost confidence, and leave a lasting impression. If you want to revamp your look and find the perfect haircut, visit our salon center in Qatar. Our hairdressers have knowledge of many trendy haircuts for men.
● The Classic Pompadour
The pompadour has been one of the most famous men's hairstyles for decades, and with good reason. This timeless cut features short sides and back with longer hair on top that is swept back and styled with volume. The pompadour exudes confidence and sophistication, making it suitable for formal and casual occasions.
● The Undercut
The undercut might be the right choice if you're after a modern and edgy look. This bold style involves shaving the sides and back of the head very short while leaving the hair on top longer and styled. The contrast between the short sides and the voluminous top creates a striking and fashionable appearance.
● The Taper Fade
The taper fade is a versatile haircut with various hair types and lengths. This cut involves gradually blending the hair from short to long, creating a smooth and seamless transition. For a personalized touch, the taper fade can be combined with other styles, like a pompadour or a quiff.
● The Textured Crop
The textured crop is an excellent choice for those who prefer a low-maintenance yet stylish look. This haircut is characterized by short, textured hair on top with slightly longer sides. It provides a laid-back and effortless vibe, making it perfect for guys who want to look put together without much effort.
● The Side Part
The side part is a timeless haircut that exudes elegance and sophistication. It involves creating a defined part on one side of the head and combing the hair neatly to the side. This classic style is suitable for various occasions, from the office to formal events, and it works well with both short and medium-length hair.
● The Buzz Cut
A buzz cut is a no-nonsense option if you prefer a low-maintenance, fuss-free style. This cut involves shaving the hair very short all over the head, creating a clean and minimalistic look. The buzz cut is not only practical but also showcases a sense of confidence and individuality.
Remember, finding the perfect haircut is about personal preference and what makes you feel comfortable and confident. Consult our professional hairstylists, who will assess your hair type, face shape, and lifestyle to recommend the best options.