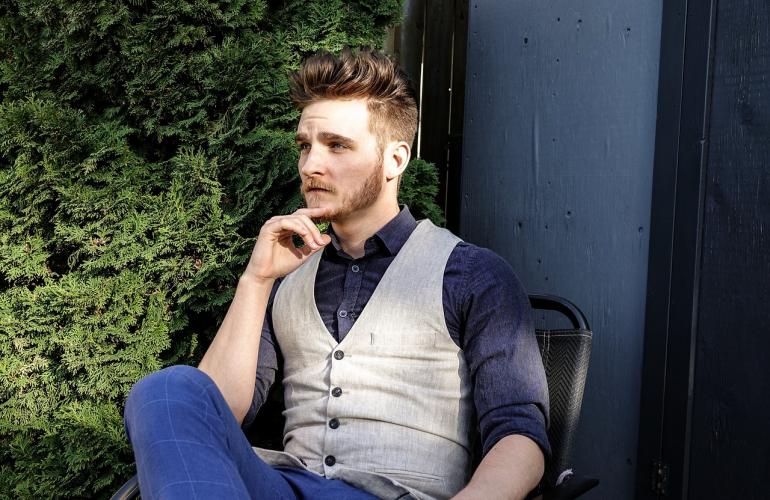 Low-Maintenance Haircuts for Busy Men: Our Top Picks
Finding the time to keep a great haircut as a busy man might be difficult. You want a style that looks nice yet requires less maintenance. Many low-maintenance hairstyles for men look excellent and need little time and effort to maintain. Here are some of the most fabulous low-maintenance haircuts for men who are often on the go. Visit our Qatar professional barber shop for the best low-maintenance haircut.
● Buzz Cut
The buzz cut is a timeless, low-maintenance hairstyle that will never go out of style. It's also one of the most manageable haircuts, requiring only a quick trim every few weeks. As a result, a buzz cut is a fantastic choice for guys who lead hectic lives and desire a low-maintenance hairdo that always looks sharp.
● Crew Cut
The crew cut is another traditional low-maintenance haircut like the buzz cut. It is often an inch or two longer than the buzz cut. The crew cut is more adaptable because it can be styled differently due to its additional length. However, even when styled, the crew cut is straightforward to keep up and needs little work to look amazing.
● Short Side Part
The short side part is a traditional men's hairstyle with a modern twist. This style has a significantly longer top fashioned to one side and short, tapered sides. The short side part is a beautiful, low-maintenance hairstyle for guys who desire a polished, businesslike appearance without spending much time styling their hair.
● Textured Crop
The textured crop is a well-known men's hairstyle featuring tapered sides and short, textured hair. This haircut requires less precise styling than other hairstyles, making it easier to maintain because the texture of the hair creates movement and volume. A textured crop is an excellent option for males who don't want to spend much time styling their hair.
● Slicked-Back Undercut
The slicked-back undercut is a famous men's haircut featuring shaved or tapered sides, and a longer top slicked back with product. While this haircut may require more maintenance than others, it's still an excellent option for busy men who want a stylish, versatile look that can be dressed up or down.
● French Crop
The French crop is a low-maintenance hairstyle with tapered sides and short hair on top. The top hair does not require precision styling because it is chopped to give texture and movement. This style can be dressed up or down depending on the situation and is simple to maintain.
● High and Tight
The high and tight is a classic military-style haircut that features short hair on the sides, back, and top with slightly longer, tapered hair. This cut is an excellent option for active men who want a fantastic short hairstyle because it is easy to maintain and never goes out of style.
● Faux Hawk
The faux hawk is a modern, edgy haircut with longer hair on top styled to create a "hawk" shape. This cut is easy to maintain because the hair on top can be styled in various ways, from messy to slicked back. A faux hawk is an excellent option for men who want a unique, stylish look that doesn't require much effort.
There are many low-maintenance haircuts for busy men that still look great. From classic cuts like the buzz cut and crew cut to more modern styles like the textured crop and slicked-back undercut, there's a low-maintenance haircut out there for every man. We will help you choose a style that suits your face shape and personal style, and you'll have a great-looking haircut that requires minimal effort.