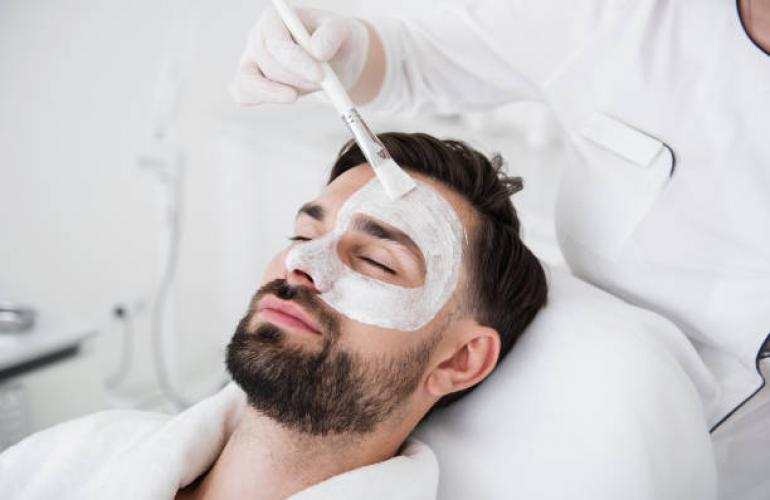 Say Goodbye to Dirt and Oil: Book Your Appointment For Facial Cleansing Now!
Our screen depends on how we perceive ourselves in the mirror. All our problems and experiences are displayed on our faces. Poor ecology, stress, and a lack of daily routine and nutrition lead to the appearance of cosmetic flaws.This stimulates the sebaceous glands and slows down cell renewal. The sebaceous glands produce a particular oily substance that protects the integument from drying out and the harmful effects of the environment.
Pollution of the skin of the face is not only an aesthetic problem; such processes disrupt protective function and thermoregulation and do not allow cells to absorb enough oxygen. In an ideal situation, they can self-clean, but many factors influence this process. When the body's systems can't cope, facial cleansing becomes necessary.
A Brief Introduction To Facial Cleansing
Facial cleansing refers to hygienic procedures to solve the problems of rejuvenation, nutrition, and maintaining facial tone. Our professional barber shop in Qatar offers facial cleansing services at affordable prices. In addition, they have several years of experience providing facial cleansing services to customers.
Our experts will perform complex work to eliminate blackheads, free the sebaceous glands' ducts, and restore the epidermis' water and lipid balance.
Facial cleansing by our top men's salon shop in Qatar allows you to achieve multiple effects:
● Exfoliation of keratinized cells occurs; this helps to even out the complexion, and the skin becomes more tender and smooth.
● The cells are cleansed of toxins and harmful metabolic products, which positively affect their condition, giving the face a healthy and radiant appearance.
● Black dots and blackheads are removed, which are not only an aesthetic defect but also indicate problems with metabolism in cells,
● Metabolism and blood circulation in the skin improves. In addition, it accelerates the formation of new cells and the rejuvenation of the integument.
Remember that you must regularly visit our Classic Mens Barber Shop in Qatar for facial cleansing. It has been shown since adolescence that procedure frequency depends on skin type.
More frequent visits to our salon, once every 10-14 days, will be needed for those who have a combined or oily skin type; for an average class, one visit per month is enough; for owners of a dry and sensitive style, once every 1-2 months will be enough. In addition, the method has advantages for age-related skin: toxins are eliminated, metabolic processes are accelerated, and the tone and elasticity of tissues are increased.