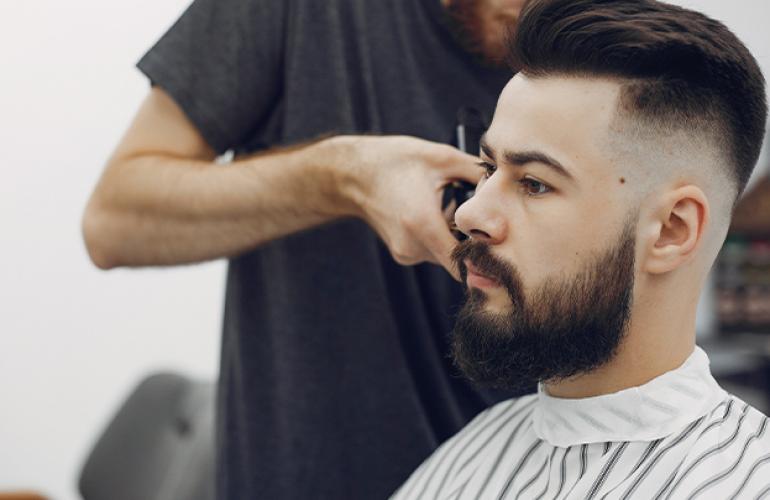 How To Care For A Growing Beard
Many people love to keep a beard and maintain its well-groomed appearance. It makes them look stunning and attracts people's attention. For this, they need to pay proper attention to the growing beard. Here are the secrets of good beard care.
Wash It Properly Everyday
Remember, facial hair quickly gets dirty and absorbs all odors. So wash the head's hair, beard, mustache regularly and thoroughly. Cleansing is the basis of beard care at home and salon centers. You should also use a special cleansing gel or beard soap at least once a week.
In just a couple of minutes, oil can effectively soften the skin and stiff hair, nourish them with useful substances and add a healthy shine. Just rub a few drops in the palms of your hands and apply them on the beard with gentle movements starting from the roots and moving to the tips.
Regular combing is essential for the healthy development and well-being of your beard. In addition, it will help unruly hair grow in the right direction. Make sure you choose the beard comb designed specifically for these purposes and fits comfortably in your hand. Such combs are made of natural bristles, wood, or metal comb. You can choose any one of them depending on your needs, preferences, and budget.
All your efforts to keep the beard will go in vain if you forget to trim it in time. So visit our salon center at any time and get a cut anytime you want. Our professional hairdressers will trim the beard as per your desire, give it a beautiful shape & length, and make it look attractive. They use special razors, trimmers, cleansing products (shampoos, soaps), modeling materials (balms, conditioners, nourishing oils, masks), and coloring agents to give the beard the desired look and let you feel special.
Visit our salon centers at any time and allow our experts to take care of your beard professionally. Regular visits to our salon centers help you keep your beard in good condition and maintain its wellbeing.