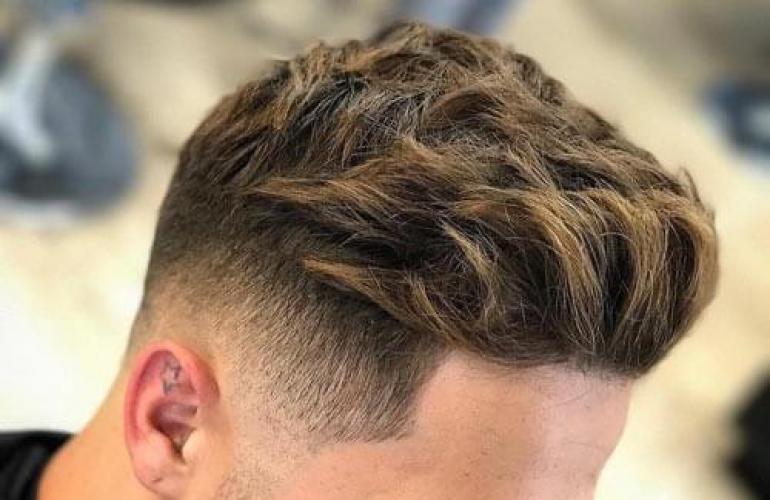 Color Dreams: Hair Care Tips For Dyed Hair
Many men visit our professional barber shop in Qatar for hair coloring. Our hairdressers color the hair as per their recommendations. But most people say they find it challenging to care for colored hair. If you've recently dyed your hair, luckily, there are some simple tips you can follow to keep your dyed hair looking healthy and vibrant.
● Wait For 72 Hours After Coloring Before Shampooing
Coloring your hair is a big commitment, and it's essential to take care of it properly after our experts color it as per your instructions. After coloring, you must wait for a complete 72 hrs before using a shampoo. Make sure you shampoo your hair only after 72 hrs have passed since your last color session, as it will help preserve the color saturation.
● Use Sulfate-Free Shampoo And Conditioner
Dyed hair is beautiful, but it can be fragile. To avoid color loss and damage, choose sulfate-free shampoo and conditioner. Be sure to follow the package instructions to avoid over-drying or over-shampooing. Also, refrain from using too much shampoo, as this can strip the natural oils from your hair follicles. And last but not least, leave the conditioner in for at least five minutes before rinsing it off to ensure that all of the dye is taken off.
● Avoid Using Hot Water
Our experts recommend using lukewarm water instead of hot water when washing your hair. Hot water can strip away the color from your hair, so it's best to avoid it if possible.
● Limit Heat Styling
You must avoid using heat-styling tools as much as possible. However, if you need to use them, use a heat protectant spray beforehand. Heat styling can damage your hair and cause split ends, so limiting its use is best.

● Choosing The Right Hair Care Products
If you've recently dyed your hair, you might wonder what the best hair care products are to keep your new color fresh and vibrant. First and conditioner that is specially designed for color-treated hair. These products will help to protect your hair from fading and keep it looking healthy. It's also good to use a deep conditioning treatment once or twice a week. This will keep your hair hydrated and prevent your color from looking dull.
Finally, ensure that you use a heat protectant spray before using any hot styling tools. This will help to keep your hair from getting damaged as well as keep your color from fading.
Conclusion
A good hair care routine is essential for keeping your dyed hair looking its best. By following the tips mentioned earlier, you can ensure that your dyed hair will stay healthy and vibrant for as long as possible. First, visit our Qatar's classic men's barber shop if your hair looks dull or damaged. Then, share your problem with our haircare experts. They will do the needful as required and help you maintain the original shine of colored hair.