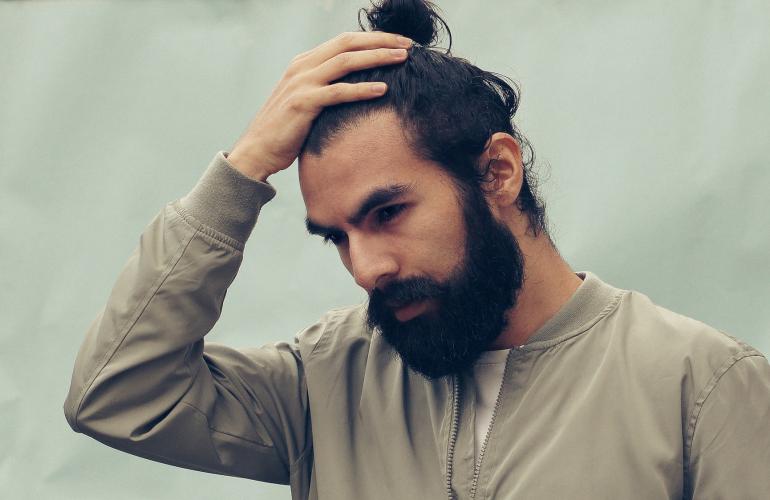 FIFA Worldcup Qatar 2022: Fashionable Haircuts for Men
The FIFA Worldcup 2022 has successfully kicked off in Qatar- a beautiful country in the Middle East. So what better way to show your patriotism than with stylish haircuts? From the inspired Samurai Ponytail to the rugged Mohawk, these nine trendy haircuts will turn heads at the next game! But which one is suitable for your personality? Our handy guide will help you choose the perfect look for your style and personality.
So whether you're looking for a classic fade or something a little edgier, we've got you covered! Don't forget to access haircut and grooming services in Qatar- provided by our hairdressers. They have several years of experience in this area and can transform your look with a creative approach.
● The Samurai Ponytail
For men, the FIFA World Cup 2022 in Qatar is an excellent opportunity to try out one of the most popular styles - the samurai ponytail. This style is simple and can be done in just a few minutes with a hairbrush and water. For added intensity, try adding Mohawk-style sideburns or spikes to your samurai ponytail! So get creative and show your country pride this summer with some trendy samurai ponytail haircuts! Visit our salon center today to get a haircut and implement this hairstyle.
● The Mohawk
No matter who you are or your style, there's always a chance to rock the mohawk. This trendy haircut is perfect for men who want to add a little personality to their looks. It's the ideal style for men who want to stand out. Plus, it doesn't require much time or effort to get it done correctly. So, the mohawk is always a good option, whether you're in the mood for a casual look or a more formal one. Furthermore, you can implement this hairstyle in any weather condition, so you're never too hot or too cold. So, give the mohawk a try today and transform your look during FIFA WORLD CUP QATAR 2022.
● Dreadlocks
Dreadlocks are back, and this World Cup is the perfect time to sport them! Not only are they stylish, but add volume and texture to hair. Whether you go for a curly style, high bun, or loose style, there's something for everyone. When it comes to styling, get our expert's help. When styling, dreadlocks can take time to perfect, so don't overdo it!
● Fade
There's no question that football is one of the world's most popular sports. With the FIFA Worldcup Qatar 2022 taking place right now, it's no surprise that there's a lot of excitement in the air. One way to show patriotism is by sporting a faded haircut - a simple, stylish style perfect for any man. To get the look, our hairstylist chooses a long top and shaved sides o to get the look back. This will give you plenty of versatility when styling your hair.
● The Military Haircut
If you're looking for a stylish and versatile haircut perfect for the FIFA World Cup Qatar 2022, look no further than the military haircut. This style is popular because it's versatile, stylish, and perfect for any occasion. Whether sporting a short or long hairstyle, it's clean and appropriately styled for maximum effect. To get inspired, look at some of Brazil's top male fashion icons and try out this trendy haircut with our expert's help.
● Quiff
FIFA World Cup 2022 is being played in Qatar with great enthusiasm. One of the most popular hairstyles for men at this time is the quiff. It's versatile, easy to style, and looks great in any environment or situation. So, whether you're a beginner looking for a new look, or an experienced person looking for a new way to showcase your skills, this hairstyle will transform your look completely. Visit our top men's salon shop in Qatar and get the hairstyle implemented comfortably.
● Bald hairstyle
There's no doubt that men love to support their favorite teams, and what better way to do so than by sporting a bald hairstyle? This style is easy to maintain and can be styled in many ways. A bald hairstyle will look fuller and more voluminous if you have a round face or thick hair. Furthermore, it's a great choice if you want to show your support for the FIFA Worldcup 2022 tournament. So, if you're looking for an edgy yet fashionable haircut, go for a bald style from our hairdressers in Qatar.
● Afro
This year, the FIFA Worldcup in Qatar is sure to be a fashionista's dream come true. For men, this means experimenting with some new afro hairstyles. So whether you go for a tight crop or a more relaxed style, get your hair cut by our qualified stylist to achieve the look you're after.
● Liberty Spikes
Are you looking for a trendy FIFA World cup hairstyle? Try out liberty spikes without a doubt! These styles come in thick and thin versions, so they're easy to fashion - just twist them into your desired look! You can wear them during the day or night - they'll have people talking all tournament long! Let Liberty Spikes help you create the perfect FIFA World cup look!
Conclusion
It's that time of year again - the FIFA World Cup 2022 is taking place in Qatar. To commemorate the event, we've put together a roundup of the most fashionable haircuts for men. So be sure to try out one of these trendy styles and show off your patriotic side this winter. Then, check our website for more hair-related information, book your appointment and get a haircut at our salon center.