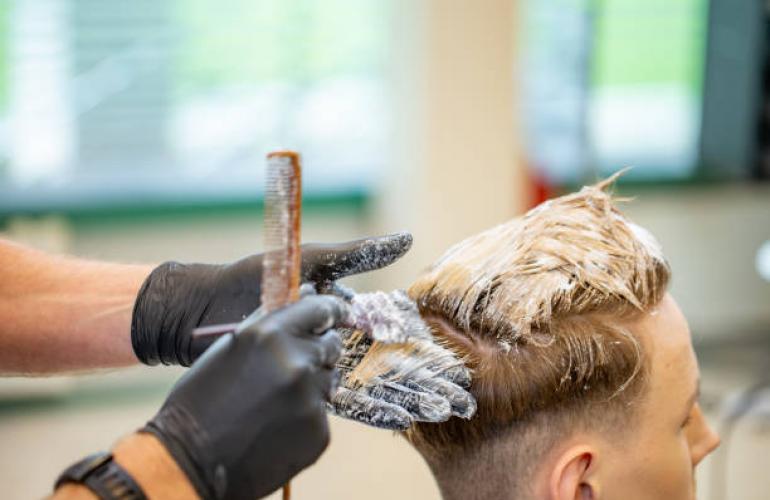 Hair Coloring Mistakes One Must Avoid
Hair coloring is one of the easiest ways to change and diversify the image. However, most people prefer buying coloring their hair to save some bucks, which proves to be costly later. Moreover, when dyeing hair, you can make irreparable mistakes.
Some mistakes lead to undesirable color and quality, while others can seriously damage the hair.We provide men's grooming hair care services in Qatar.Our experts highlight some hair coloring mistakes one must avoid. If you resort to us, we color your hair according to specific requirements and the standard protocol.
● You Expect To See The Result Shown on The Advertisement
Most people have the assumption that after hair coloring, their hair will start looking like the advertisement. However, the results of hair coloring depend on color combination and expertise. We have the shade chart and usual hair care experts will color your hair and achieve outstanding results.
● Dyeing Your Hair Without Testing The Dye For Allergies
Many of us need to pay attention to manufacturers' calls first to test the reaction to the paint on a small area of the skin. Dye allergies can manifest in irritation, itching, inflammation, and even hair loss! We perform this procedure on the back of the neck, behind the ear, or inside of the elbow to see how people feel. Our experts color their hair only when they feel ok with hair color and have no allergies.
● Applying Dye To Dirty Hair
A month before dyeing, you must regularly moisturize your hair with unique masks. Then, before applying the dye, our experts ensure that your hair is clean! Then, if required, they will cut off dry and split ends.
Do you want to color your correctly and without having any confusion in mind? Then, visit our salon center and convey your desire to our haircare experts. They will provide high-quality men's grooming hair care services in Qatar. Then, get your hair colored by our experts and see excellent results.