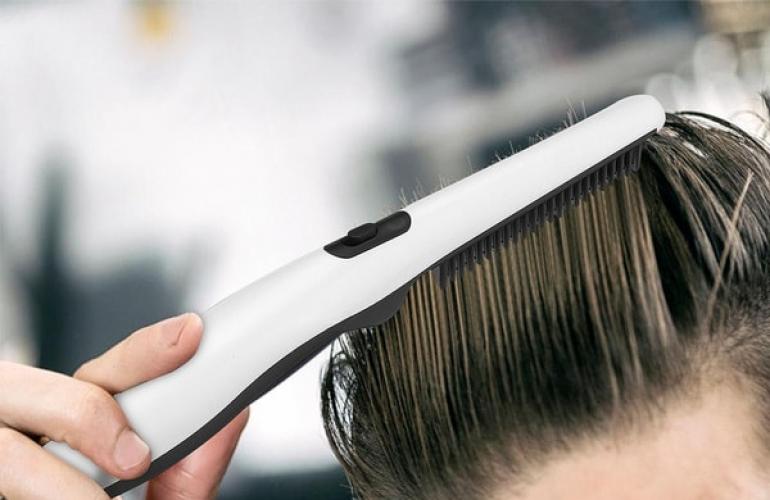 Hair Straightening Treatments in Qatar
We provide hair-streightening treatments in Qatar. In recent years, all owners of curly strands want to transform and make their hair more obedient, shiny, smooth, and elastic. So, they visit our salon center to straighten their hair.
When straightening, our experts envelop the hair in keratin and other minerals. Keratin is a protein with increased strength; it is one of the components of nails, skin, and hair. Under high temperatures, Keratin nourishes the hair and fills the damaged cells. As a result, each strand is completely covered with a protective "armor."
The effect of hair straightening is three months. However, depending on your hair type and how well you will care for them after the procedure.
In any case,hair straightening will need to be repeated, making a correction after a certain period of time. After all, the hair will fluff (especially near the roots) as it grows. Therefore, in terms of time, the correction of keratin straightening is shorter than the procedure itself and cheaper.
After the first straightening of curls with keratin, the hair looks fantastic,and after the second and subsequent strands become excessively stiff and dry. Then, after a few weeks, they again fluff and curl. In any case, the duration of the effect of hair straightening of naughty strands will depend on the expert, the composition used, and the individual characteristics of the hair structure.
Your Safety is Our Priority:
When performing a keratin hair treatment procedure, our haircare experts adhere to several rules to ensure safety:
● Use gloves when working,
● Avoid getting the composition on the skin and mucous membranes and
● Stop hair straightening if you don't feel well.
Are Hair Straightening Treatments Good For Your Hair?
Undoubtedly!. Moreover, the procedure allows you to restore the health of your hair, lost due to frequent stress and life in the frantic pace of the modern metropolis. The fact is that healthy hair is 80% composed of keratin. With the destruction of this protein due to external factors and unprofessional care, the hair begins to split, fluff, and thin. With our hair straightening treatments, your hair looks shiny and fabulous.