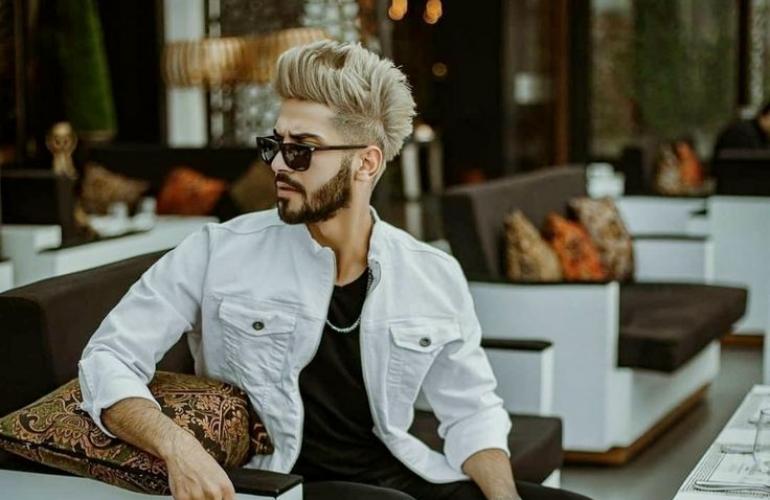 Fashionable Hair Coloring Winter 2022: Choose Your Style!
It's not just women who want to look stylish. Men began to pay more attention to self-care, and changing the color of their hair has long ceased to be something out of the ordinary for them. We own and operate a top salon shop in Qatar. Visit our salon center anytime and get fashionable hair coloring this winter. We are always ready to color your hair.
Cool Highlights On Dark Hair
It is a significant trend this winter is cool shades on dark hair. Indeed, such a great transition and effect is amazing magic.Only our experienced hairdressers can create such a harmonious game of colors.
Ash-blonde
The color is not natural, but it has become prevalent in recent years, so we are putting it in a separate item. Most often, bright ash color is chosen by young guys, but men over 40 began experimenting with "natural" ash shades, which are suitable for masking gray hair.
Dark Hair
As a rule, hidden coloring implies the presence of colored strands that are not visible at rest under the bulk of the hair, but in the context of male coloring, the meaning of these words is sometimes distorted.
Man can ask for hidden coloring if, for example, he has brown hair or dark but a different shade. He wants to hide individual gray hairs unnoticed by others or add brightness and saturation to the natural color.
Blonde Hair
Coloring men's hair from dark to light occurs more often than vice versa, even considering that lightening the hair with a subsequent color change requires considerable effort.
Many people are willing to go for discoloration to get a fashionable light shade. Guys with colored strands of platinum shade are becoming more common. But we must remember that this color imposes some obligations.
First, overgrown roots, especially dark flowers, will catch your eye if you do not update the coloring in time. Secondly, it is necessary to keep the shade cool. For this, you must reconsider your usual hair care and, possibly, regularly tone your hair.
So, don't wander here and there and visit our Luxury Men's Grooming in Qatar. We have a wide variety of hair color options. Consult us now for more information.