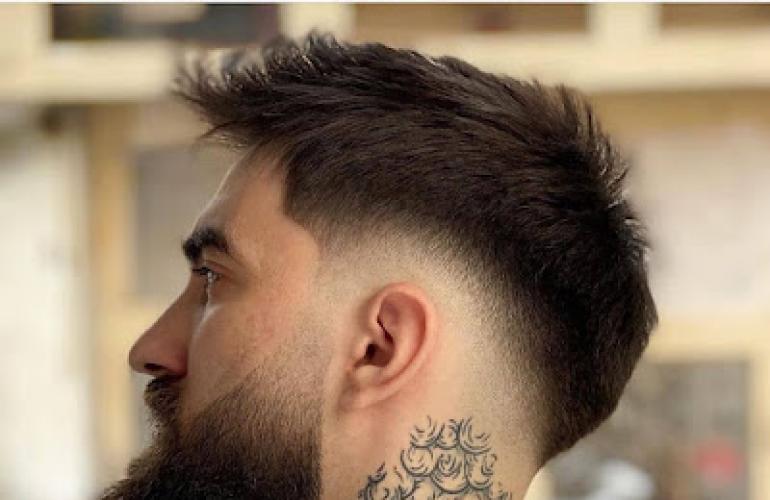 Fashionable Youth Haircuts For Teenage Boys: The Best Options In 2023
In the modern world, everyone wants to look attractive and trendy. Therefore,haircuts play an essential role in forming a speculator image. For 2023, our hairdressers have provided a comprehensive list of fashionable men's hairstyles for teenagers that will look relevant and interesting. You can choose any haircut as per your convenience and preference and look well-groomed. Visit the best barbershop in Qatar today for more information and get the desired haircut.
Short Haircut
Our hairdressers have learned how to make short hair fashionable and youth hairstyles emphasizing appearance. In 2023,teenage boys' favorite models' hairstyles will not lose relevance. Short strands underline the masculinity of appearance, so young people love to have short haircuts.
Shaved Patterns And Stripes
In 2023, this short haircut of famous actors and athletes remains fashionable. Teenage boys often imitate idols. Our hairdressers can make various patterns. Some choose a zigzag, while others prefer a simple straight line. Sometimes they make stars, lightning bolts, and the names of loved ones.
Half Box
This haircut is quite popular among a large number of youths. Our experts remove the maximum amount of hair in the temporal zone to get a fashionable youth haircut. They leave a small amount of strands on top, making the hairstyle soft. Thus, an exciting contrast between the hair and the lack of strands is achieved. This men's youth haircut does not require styling and therefore is suitable for teenagers. It is enough to crumple your head, dry your hair, and you can do personal things.

Military
The military haircut is suitable for those teenage boys who do not want to bother in the morning to create the perfect image. It provides for concise hair, which may even seem too shaven. Like the military clothing style, the hairstyle is straightforward and does not accept excesses.
Ultra-short
This haircut is very similar to the previous version of a fashionable haircut for a boy, but if in the military, they leave a small volume on top, then in the ultra-short one, they remove the hair all over the head. Again, a small length of hair provides the hairstyle with some volume. Young guys love this ultra-short youth haircut because it allows you to look older and stunning.
Caesar
Caesar is suitable for those teenage boys who dream of looking older than their age. It has much in common with "Crop" but is much shorter. Incredibly successful Caesar looks on dark hair because the volume is obtained, and it is impossible to get such a result on light strands.
Undercard
The hairstyle Undercut on a teenage boy looks interesting. In the temporal zone, a smooth transition is made from short strands to long ones. This creates an exciting contrast with no visible border between short and long hair. You will also need a varnish/gel and a hair dryer for styling.
Pompadour
It is a stunning and youthful haircut performed in the style of the famous movie "Dudes." Of course, few boys will decide on such a haircut because it requires a lot of time to create the proper styling. A substantial volume is left in the parietal and occipital zones but the area of the temples.The pompadour hairstyle is suitable for many boys in their teens and earlier age. We provide men's grooming hair care in Qatar. Visit our salon center today for more information and get a haircut.
Mohawk
It is one of the most exciting haircuts for teenage boys in 2023. However, it looks unusual, so it is suitable only for creative young guys who want to stand out from their peers. The hair in the temporal zone is shaved, and a long strip of hair is left on top, which must be laid.
Visit the best barbershop in Qatar today and have your favorite haircut. We are always happy to help!