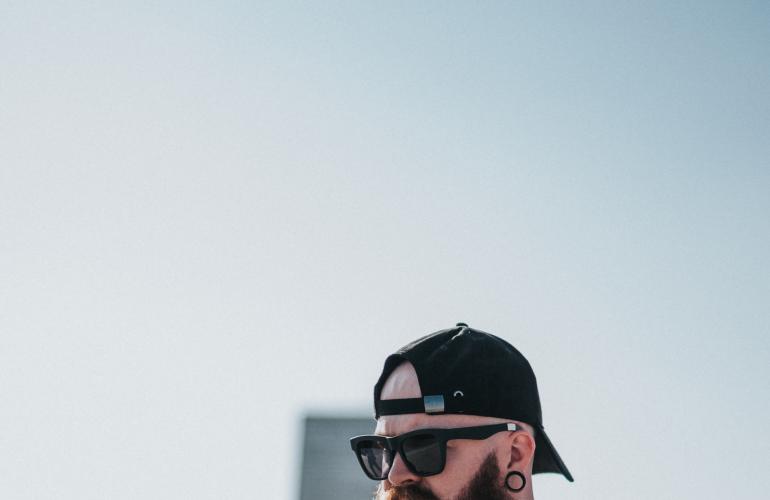 10 Different Fancy Beard Style in Qatar
Men with fancy beard styles look stylish and trendy. Many individuals living in Qatar try different beard styles to make themselves look fascinating. However, not all beard styles suit everyone. Before choosing a particular beard style, you must consider multiple factors such as the look you want, fashion trends, face structure, etc. In today's article, we will discuss Qatar's top 10 fancy beard styles. Our hairstyling experts have extensive knowledge of different beard styles and can implement them quickly, keeping all details in mind.
1. Faded Beard
This beard style suits men with square and oval faces. Our hairdressers implement it by tapering the beard and sideburn down to the hairline. As facial hair gradually dissolves into the skin and creates a blending effect. This is a great way to show that you care about your beard.You must visit the salon center regularly to maintain this beard style.
2.Bearded Mustache
This beard style consists of a full-length mustache, trimming the beard to stubble. A bearded mustache works best with men with a long philtrum—the skin between the nose and upper lip—to allow for a more substantial mustache. There are no exact measurements; only the mustache should be thicker than the beard. It requires careful maintenance because you need to keep your facial hair in two different lengths, not to mention the need to maneuver around the mustache itself.
3.Bandholz's Beard.
This beard style suits guys with a round face - especially those who don't like the jawline and want a more angular look. Eric Bandholz suggested this type of beard after he got fed up with the stigmatization of facial hair in corporate offices. Since 2011, his style has become synonymous with the "urban bearded man" lifestyle. It does not require much maintenance but looks best with trim around the edges to maintain a clean and thoughtful look.
4. Van Dyke
It is a good choice for chubby men and has been in and out of fashion since the 17th century. It is a simple look, liked and loved by individuals who prefer a simple beard style. The style may vary in length from longer to more modest combinations.
5.Full Beard
This men's face hairstyle emerged in the 90s and has remained a favorite to a large number of individuals living in Qatar. Celebrities like Robert Downey Jr. and Leonardo DiCaprio keep this beard style. It involves a mustache and beard connected. This beard style is great for guys who want to hide their jawline, especially those with a square face. While it doesn't require much grooming, men should shave in circles to keep it fresh. This style is also known for its social versatility - feel free to use it even in a professional environment.
6.Garibaldi
General Giuseppe Garibaldi (1807–1882) was the leader of Italian unification and his signature masculine facial hairstyle can be considered another enduring legacy. This beard style consists of a larger mustache and beard with a rounded bottom. For men who want a fuller beard, Garibaldi is the way to go as it looks good on all face shapes.
7.Dutch Style
When you keep this beard style, you need to shave your mustache. Aside from the fact that you need to shave your mustache, the length and shape of the beard are subjective - shape it to your liking.
8.Bristles
For this beard style, you must wait a few days and start maintaining the beard by running a clipper. It requires lower maintenance and works for all face shapes and situations.
9.Uniform Style
This beard style is usually a step above the stubble. It is great for overal, square, and round faces because it accentuates small edges. It suits the office especially well as it is a full beard without going overboard.
10.Short Beard
This beard style looks great on men for any face shape. It is quite popular among men who love to look simple. Office-going individuals also prefer this as it makes them look different different from others and be a center of attraction.
Our hairstylists can implement all these beard styles. So visit our salon center today and get your favorite beard style. We are always happy to help you!