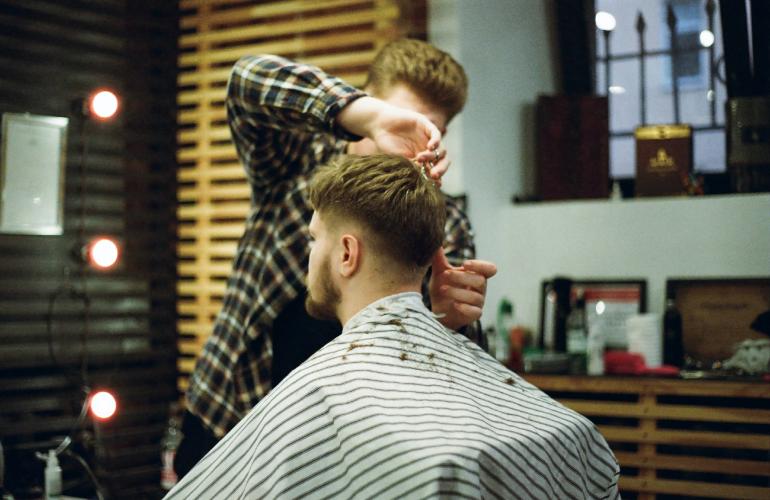 The Difference Between A Cheap And Expensive Haircut
Before getting a haircut, many people have a dilemma whether they should visit a hairstylist that offers cheap haircut services or contact a salon center that promises high-quality haircuts but charges a hefty amount. Our salon center in Qatar is famous for providing superior quality haircutting services at affordable prices. So let's analyze the difference between a cheap and expensive haircut and determine how we are suitable for haircut services.
● Excellent Seating Arrangement
If you choose a cheap haircut service,don't expect they will care about how you feel when you enter the salon center. For us, your convenience and peace of mind are essential. That is why all our salons in Qatar have excellent seating arrangements. They have enough space, a well-designed interior,welcoming staff, TV sets for entertainment, etc. As a result, you always feel welcome in our salon center once you enter the premises.
● Experience of Hair Stylists Matter
All hairdressers working with our salon centers in Qatar 🇶🇦 have a tremendous experience in hair cutting,coloring,trimming,facial treatments, etc. They offer the best quality services to customers at their request.You can't find high-quality services at cheap salon centers.
● A Wide Variety of Haircuts
Cheap salon centers have limited haircut services.But it's not the case with our salon center.You can visit us at any time and get your favorite haircut.If you cannot decide on a proper haircut per your personality, our specialist will help you choose the best hairstyle depending on your specific requirements.
● The Quality of Hair Care Products
We always use high-quality hair care products manufactured by world-famous brands, including Dettol, Savlon, Park Avenue, Denim, etc. So you get the best quality hair care services from us.
Don't think of saving your money when getting a high-quality haircut and maintaining a good personality. Instead, visit our salon center today to get the best hair care. Our staff is always ready to offer you excellent services and help you get the look you want.