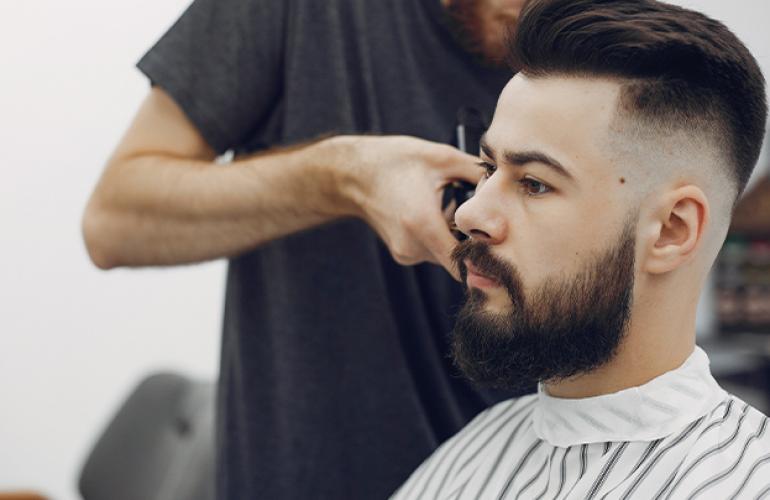 Men's Hairstyle Trends
Sometimes, it is challenging for an amateur in fashion to choose what suits him when it comes to hairstyle. Standard advice about taking your physique, face shape, hair type, and clothing style does not always help immediately. It takes some time to figure it out, but the result is worth it.
It doesn't matter if you have curly or straight hair, whether you want it short or long. Modern fashion offers everyone an image that suits only him. Not only stars and public figures should work on their appearance. This is a must for all men who care about themselves.
While some haircuts are suitable for oval faces, others are suitable for round or square faces. The same applies to the shape and size of the ears. If your ears are protruding, avoid short or shaved temples. It is also essential to choose a haircut style that emphasizes your character.
●Anderkat
This is a classic, well-known haircut that has been popular for many years with men of all ages. Short at the back and sides, with a more extended section, swept back at the top, it will give you a chic and vibrant look. Please note that this type of haircut can be done on hair of different lengths at the crown and the back of the head.
●Short Haircut
The usual short haircut for men is generally timeless. It will always exist and look modern. It is easy to care for and comb; it suits most face types. The length of the hair at the same time at the temples is 2-3 mm. The crown can be made a little longer.
●Long Haircuts
In recent years, more and more men are choosing long haircuts.Combing long hair can be done in different ways. To look cool and stylish simultaneously, you can collect all your hair in a small bun at the back of your head. The main thing here is to find a middle ground between too slick, neat appearance and too careless.
We keep a close eye on the latest hairstyle trends and will style people's hair accordingly. So, visit our salon center today for your favorite hair cut, hair coloring, nourishing, etc. In addition, we are always happy to help you with our haircut services.