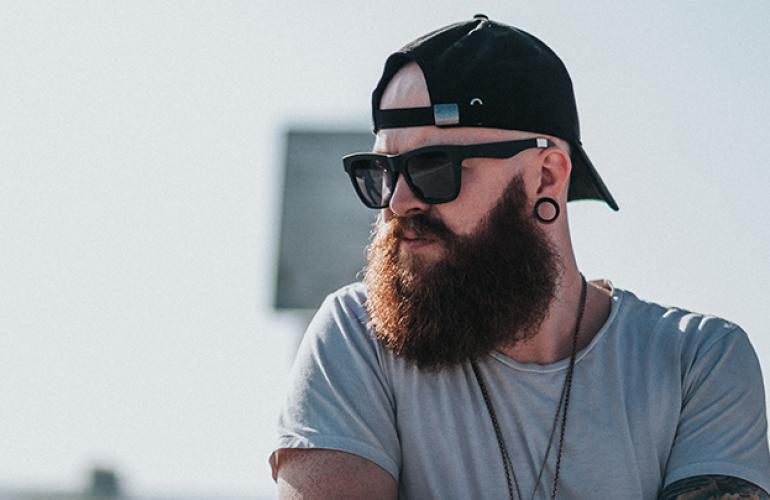 10 Different Fancy Beard Style
Modern men love to keep classic beautiful wear that can help them look smart and attractive. The type of beard and its shape can change dramatically depending on people's preference. Some people like the minimalist beard options, while others prefer a horseshoe-shaped beard or a ducktail beard. The design of a beard depends on many factors. To choose the right style, you need to pay attention to the shape of the face, general parameters of your figure.
Stylists recommend people should choose a beard style according to the shape of their face. If you have an oval face, almost all varieties of beard will suit you. If your face is diamond-shaped, the beard style should include an abundance of beard. If the face has an oblong shape, keep the beard of medium length. A short beard is also good for many individuals.
This is a peculiar type of beard, representing an intermediate stage between a beard and a clean-shaven face. The bristle can be two or three days old, or weekly. You must adjust it with a trimmer and shave off unnecessary beard from the cheeks. Otherwise, it will make you look clumsy.
It usually grows back in a month and a half. Trim the beard regularly as its length depends on your tastes, preferences, the characteristics of the body. If the hair is thin and there are not enough of them, then a long beard will look short. The classic beard is common in the culture of almost all people. You need to devote more time to maintain the beauty of this beard. Its care includes washing, combing and periodically cutting your hair to the desired length. Classic looks go well with a diamond-shaped or triangular face shape.
The beard style "french fork" is quite popular among a large number of individuals. The beard and moustache grow at the initial stage in the same way as in the previous version, but the tip of the beard is bifurcated, which resembles a two-pronged fork.
The next type of classic is "duck tail". This is also a beard with a mustache, grown according to the classical principle. This hairstyle is popular with many media personalities. Ordinary people also love to keep this type of beard.
This is the beard without sideburns, easier to care for than the previous ones. Our hairdressers save the cheeks area and trim the beard using the best-quality trimmer. This type of beard is suitable for owners with a circle or oval face. It goes well with the business style of clothing, and does not irritate the beardless management. A round beard is a great compromise between the desire to stand out and the need to adhere to office rules.
Along with the mustache, a full-bodied beard is an undisputed classic. Voluminous, wild and mysterious, it gives a modern person the appearance of a dashing logger or hunter and makes each person a real man. However, not everyone can grow it.
Previously, sideburns were worn by many great people of their time, for example, Kaiser Wilhelm. Thanks to famous rock stars like Lemmy from Motörhead, and especially detective heroes like Hugh Jackman, who starred as Wolverine, they are once again reclaiming their niche. Shave only the chin and neck, and in other places grow sideburns, which have become a distinctive sign of the appearance of tough guys, the similarity with which you are guaranteed in this case. But this image is not suitable for everyone, so make sure that your character matches this.
The Hollywood beard is so named because of its absolutely glamorous appearance. Smooth-shaven cheeks make this full-length beard shape perfect for the everyday life of a modern gentleman. The image of a brutal adventurer, which arises due to her age-old masculinity in combination with the image of a well-cut and very well-groomed modern man, makes the hearts of women beat faster. Naturally, this beard absolutely needs constant care and good care.
Short Scottish Beard Or Lincoln Beard
The most famous bearer of a short Scottish beard was probably the American President Abraham Lincoln. It is a three-dimensional shape of the skipper's beard. Such a beard does not have exact standards, so it perfectly reflects the personality of the wearer and leaves him enough space for creativity.
This truly unique style requires a lot of courage and determination from its bearer. You'll have to grow a walrus-like moustache until it starts hanging down at the edges of your mouth. This will give the man absolute uniqueness, and his unusual appearance guarantees constant attention of others and admiring glances for men...
Visit our salon center today and let our hair stylists which beard style you love. They will help you in this regard and will let you have fun.