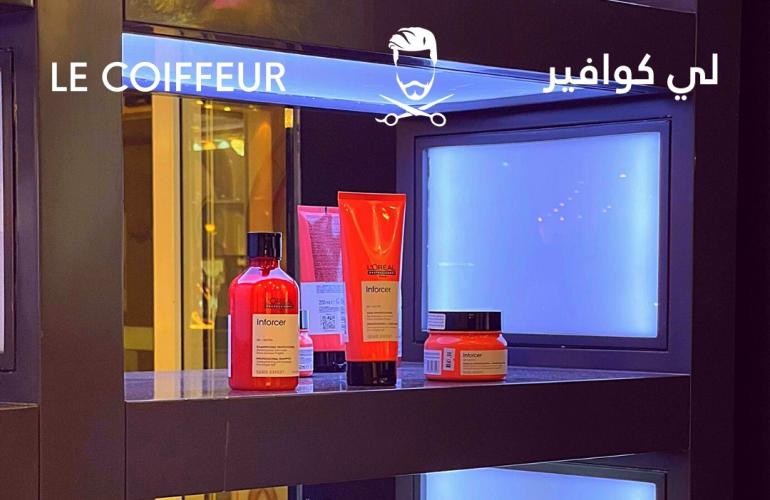 Best 5 Beard Conditioners
One of the most attractive things a man can have is a soft-touch beard. Is it possible to achieve this easily and without problems? Fortunately, yes. There is an easy way – to use a beard conditioner. You will not believe it, but the beard should be moistened, do not forget that it is hair. You should visit our salon center in Qatar to take care of your beard, keep it in good condition and maintain a decent appearance every day or for special events.
So, a good way to keep your beard hydrated and in the best possible condition is to apply a conditioner. If you want to know about the best beard conditioners on the market, then you've come to the right place.
Price: QR91.03
Buy this men's beard conditioner now and make your beard soft and shiny. It conditions and hydrates the beard. It becomes easier for you to comb and brush your beard. It has cool and refreshing mint, helping your bread to look clean and smell fresh all the time. You can use it daily on all types of beards.
Price: QR32.22
SheaMoisture Maracuja Oil and Shea Butter Beard Wash is your true companion if you want to keep your beard in good condition all day long. It will help remove dirt from the beard and maintain its well-being. Just pour a dime-size amount into your palm and massage it into the beard gently. This conditioner doesn't contain any harmful ingredients. Moreover, it has maracuja oil and shea butter, which contributes to beard care.
Price: QR72.38
It is formulated to ensure smooth growth of your beard, clean and soften it and give it a shine and new life. Its regular use doesn't cause any itching or irritation. It contains natural beard oil that nourishes and cleans your beard.
Price: QR41.62
It is one of the best beard conditioners used by many individuals. It softens coarse and rogue hairs. Just spray it on your palms and apply it to the beard. It sops itching and abolishes beardruff.
Price: QR87.13
This hair conditioner offers natural ingredients to your beard. So. they look fuller, shinier, and healthier. The product is made using natural ingredients and doesn't cause any irritation to the beard.
Visit our salon center today in Qatar to keep your beard in good condition and take care of its well-being. Our salon specialists will perform actions as per your preferences and revatilize the beard you love to keep.