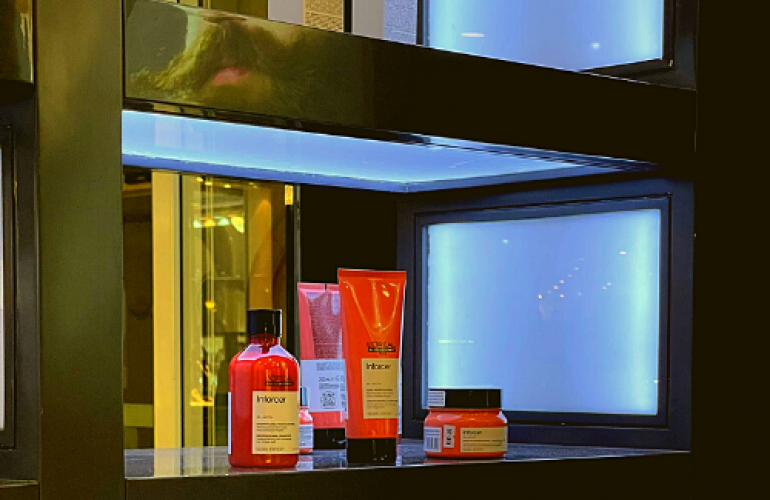 Haircut & Grooming
Haircut and Grooming Made Easier At Lecoiffeur Salon
To look fashionable at all times, you need to get a haircut and grooming regularly. Apart from this, it also helps to get rid of brittle and spilt ends. Ecoiffeur Salon employs highly qualified, well-trained, and experienced hair specialists. They have high-quality tools, locations, and other makeup kits. They will help you choose the best hairstyle. Furthermore, they constantly study fashion trends to create stylish and relevant hairstyles for everyday and unusual solutions for special occasions. So get a haircut at Ecoiffeur Salon now.
● Can't Wait Longer For Haircuts? Don't Worry! We have Solutions!
Due to busy life schedules, individuals often can't wait longer for haircuts. That is why our specialists use advanced haircut machines to cut people's hair. It is much faster than scissors as it will remove hairs at the length of almost zero on the large areas of the head. It will save up to 20-30 minutes of your previous time. A haircut is a machine is good if you don't need transitions and contrast of length. The device allows our specialists to create a uniform "background" over the entire surface of your head.
● Different Hair Styles
Remember, a good haircut will help shape your hair and make everyday styling easier. Our hair specialists study the latest fashion trends and help you choose a hairstyle that suits your character and personality very well. Just let our specialists know your preference. And, they will do the needful accordingly.
● Friendly & Professional Staff
All our hair specialists are highly professional and friendly. When you visit our salon for a haircut, they greet you warmly and help you get the requested services. They aim to help all customers with high-quality, stylish, and trendy haircuts.
● Grooming For Special Occasions
Do you have to join a marriage party, a public ceremony, birthday party, or social event? Do you want to look special during the event? Then, we will groom you very well for that and make you look stylish.
Visit our salon today for high-quality haircut and grooming services!